Mel Gibson Vindicated by "Hangover 2" Switcheroo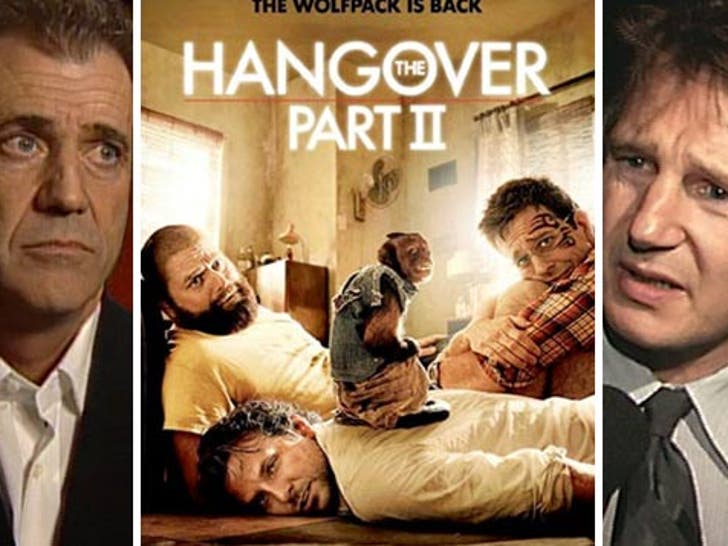 The director who wanted Mel Gibson for the sequel to "The Hangover" -- and then changed his mind and humiliated him by dropping him from the project -- has changed his mind yet again ... and now Liam Neeson is out of the role originally slated for Mel in the first place.
You'll remember ... director Todd Phillips wussed out and dropped Mel after the cast objected to him for personal reasons. So Phillips brought Neeson on board and shot Mel's scenes with Neeson. But Phillips's fickle finger struck again and the director decided he wanted Neeson to re-shoot his role.
Sadly, planning wasn't Todd's strong suit and Liam couldn't re-shoot his role because he was already filming "Clash of the TItans 2."
The cursed role has been given to actor Nick Cassavetes ... for now. But if you're a male actor in your 50s, keep your headshot handy, just in case.