Brittany Murphy -- Change On Death Certificate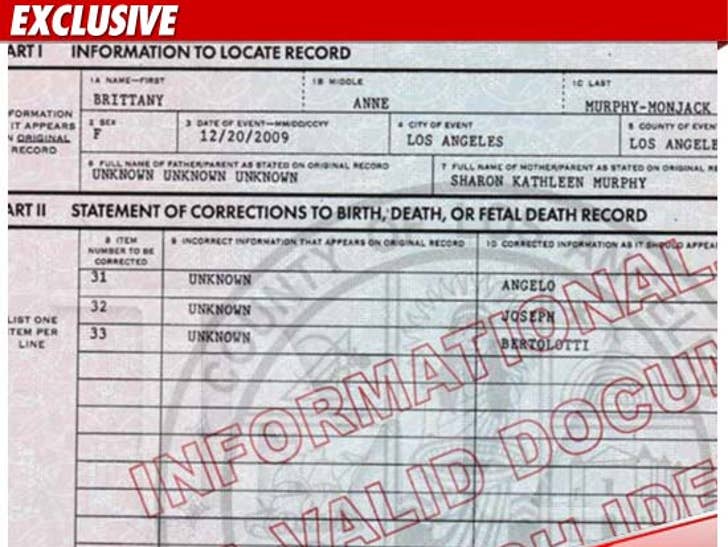 More than a year after Brittany Murphy's death, officials have finally added her father's name to her death certificate ... after the guy complained he was being blocked from visiting his daughter's grave because of doubts he was a relative.
When Brittany died back in 2009, the death certificate read "Unknown" in the box asking for the name of her father -- this, despite the fact Angelo Bertolotti is listed as the father on Brittany's BIRTH certificate.
Angelo was married to Brittany's mom ... but they divorced when Brittany was 2 years old.
Angelo tells TMZ ... initially he wasn't upset with the snub ... but he subsequently got angry when the staff at Forest Lawn cemetery wouldn't allow him to visit Brittany's grave site because he couldn't prove he was family.
So Angelo petitioned for a change -- and after bringing his I.D., photos of himself with Brittany and Brittany's birth certificate to the L.A. County Registrar ... his name was belatedly added to her death certificate.
Angelo tells us he's recently visited his daughter's grave several times ... without incident.