Armenian Group SLAMS Cosmo Over Kim K Cover
Armenian Group
SLAMS Cosmo
Over Kim K Cover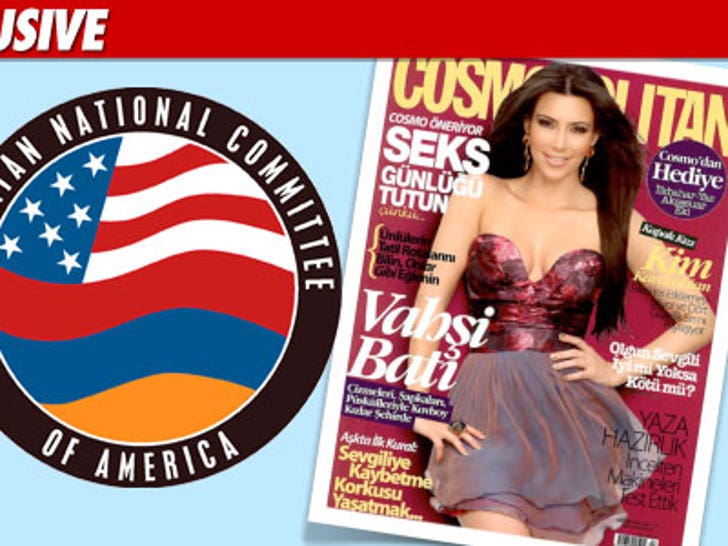 The largest Armenian group in America is lashing out at Cosmo for featuring Kim Kardashian on the cover of their Turkish edition ... calling the move "disrespectful" to Kim and "all Armenians."
Aram Hamparian -- executive director of the Armenian National Committee of America -- tells TMZ, "It's disrespectful to Kim Kardashian and to all Armenians for the publishers of Cosmopolitan to use her image, without her permission, on the month we mark Turkey's genocide against the Armenian people."
Hamparian continues, "Instead of trying to turn a profit in Turkey by callously featuring a cover photo of a descendant of Armenian Genocide survivors in its April issue, Cosmopolitan should find creative ways to educate its readers about the Turkish government's shameful effort to cover up this atrocity."