50 Cent Frightens Security at 'Scream 4' Party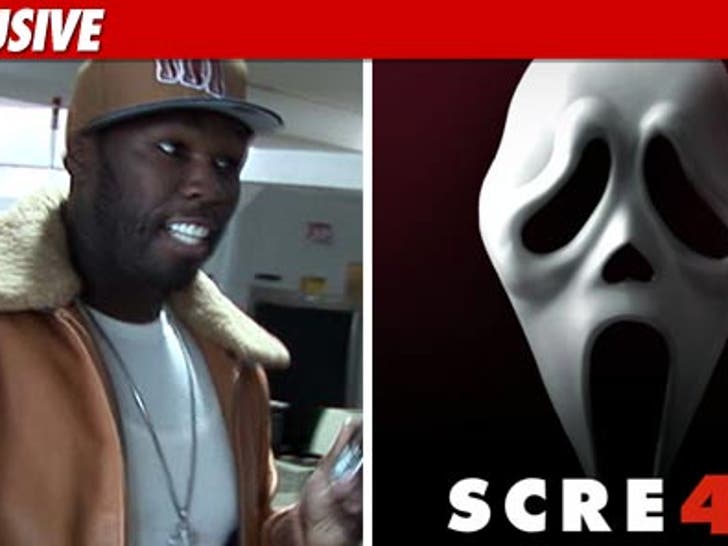 50 Cent created a security nightmare for the people handling a SMALL "Scream 4" afterparty tonight ... when he passed along the event details to a few MILLION people.
TMZ has learned ... 50 and the Weinstein Brothers are co-hosting the party at a restaurant in NY tonight ... an event that was only supposed to cater to roughly 100 people.
But event organizers freaked out when they noticed 50 posted the invitation on his Twitter page -- because 50 has 4 million followers ... and they now have to prep in case an army of fans try to crash.
According to Mike Zimet, event security specialist for the Weinstein Company, additional security has already been called in... because, "While we appreciate 50's enthusiasm, we are not quite prepared in the event that his 4 million followers turn up."