Kim K Lines Up NEW Photo Shoot w/ Cosmo
Kim K Lines Up
NEW Photo Shoot with Cosmo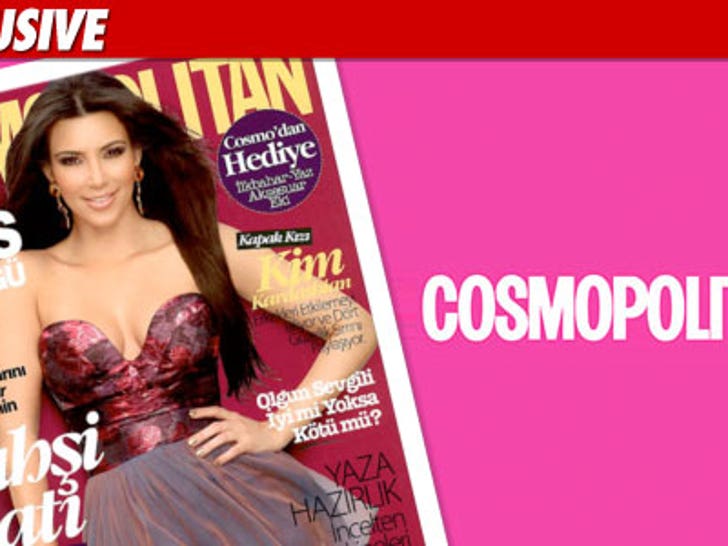 Kim Kardashian is a woman of forgiveness -- TMZ has learned she's already agreed to do a brand new photo shoot for Cosmo ... putting aside her problems with the mag after they splashed her picture on the cover of the Turkish version.
Sources close to Kim tell us she struggled with the decision to work with Cosmo again -- because even though she has an "amazing relationship" with the magazine ... she's very passionate about her Armenian heritage.
Kim was upset because Cosmo didn't ask her permission to run the controversial cover -- it's controversial because Kim is Armenian and the Turks committed genocide against her people nearly 100 years ago ... and still refuse to acknowledge it.
Fact is, Kim didn't even know about the Turkish magazine cover until TMZ posted it yesterday.
We're told Kim's team and Cosmo talked things out Monday and Kim decided to let bygones be bygones ... and another photo shoot could take place as early as this week.