MJ Estate -- Katherine's Accusations Are 'Pathetic'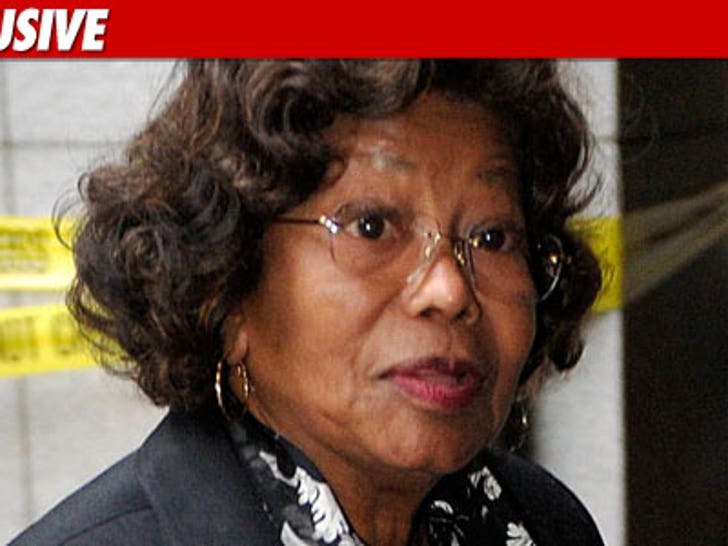 The Michael Jackson estate is firing back at Katherine Jackson -- claiming her attack on MJ executors John Branca and John McClain is "a pathetic attempt to hurt the men who single-handedly ... resurrected Michael's image and fortune."
TMZ spoke with MJ estate lawyer Howard Weitzman -- who told us Katherine's declaration in the Heal the World lawsuit "contains many lies" He adds, "I would like to think that someone else prepared this for her and she just signed what she was asked to."
As we previously reported, Katherine bashed Branca in the declaration -- alleging Branca stole from MJ when he was alive. Katherine also said she wants the MJ estate to drop their suit against HTW ... even though the foundation allegedly used MJ's image without permission. Katherine also wants the estate to kick out some cash to the Foundation.
But Weitzman claims -- "The Jackson family has NO rights to determine what charities receive money from Michael's Estate but Mrs. Jackson will certainly have input."
Weitzman believes Katherine should be more grateful to the estate and its administrators -- saying, "The Executors have also seen to it that Mrs. Jackson, as Michael wished, continues to live in the style Michael provided for her by paying off the mortgage on Hayvenhurst; renting a palatial home for Mrs. Jackson and the children to live in while Hayvenhurst is being renovated; and paying for all of her and the children's needs."