'My Super Sweet 16' Star -- Suspect In Brutal Attack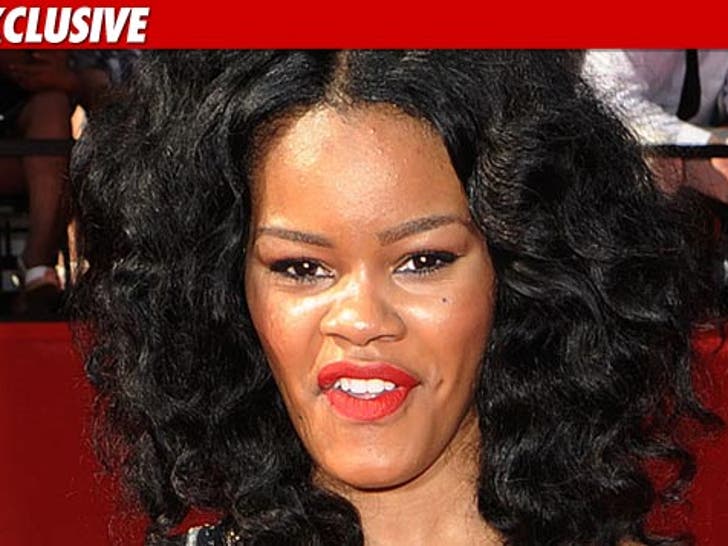 Teyana Taylor -- an R&B singer who was once featured on "My Super Sweet 16" -- has been named as a suspect in a ferocious girl-on-girl beatdown ... TMZ has learned.
Law enforcement sources tell us ... Taylor was hanging out at a recording studio in Burbank Saturday night when another woman made a comment regarding Teyana's friend Chris Brown.
We're told Teyana allegedly flipped out -- and punched the other woman in the face multiple times ... sending the woman crashing to the floor ... where Teyana proceeded to kick her in the stomach and head with her boots.
Cops were called to the scene ... but Teyana had already left the building.
We're told the victim sustained several nasty scrapes and swelling around her face.
Police sources tell us they're investigating the incident -- and would like to speak with Taylor ASAP -- but so far, no charges have been filed against her.
Attempts to reach Teyana were unsuccessful.
UPDATE 4:03 PM: Teyana finally commented on the situation on her Twitter page -- saying she's "being accused of something i didnt do."