Phil Mickelson THREATENS Krispy Kreme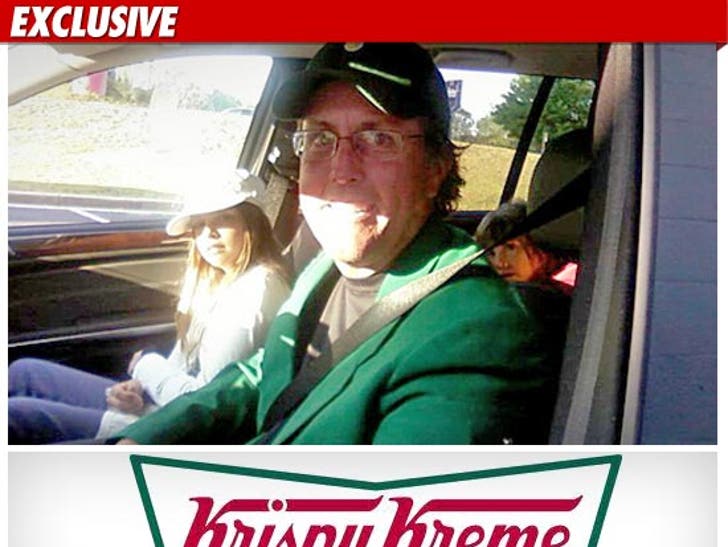 Phil Mickelson has had his fill of Krispy Kreme -- because TMZ has learned, the golf legend raised a legal FIRESTORM when he discovered the doughnut chain was using his image without permission.
It's all over a billboard display in one of KK's locations in Augusta, GA -- erected to commemorate Phil's infamous visit to the same doughnut shop after he won the 2010 Masters tournament.
According to our doughnut sources, Phil's camp was PISSED ... because no one got the man's approval before plastering his image all over the display.
We're told one of Phil's associates even paid a little visit to the KK in question last week to make sure employees removed every last picture -- and threatened legal action if they didn't.
We're told the doughnut store removed the display. Phil's rep had no official comment.