'All My Children,' 'One Life to Live' -- CANCELLED
'All My Children,'
'One Life to Live'
CANCELLED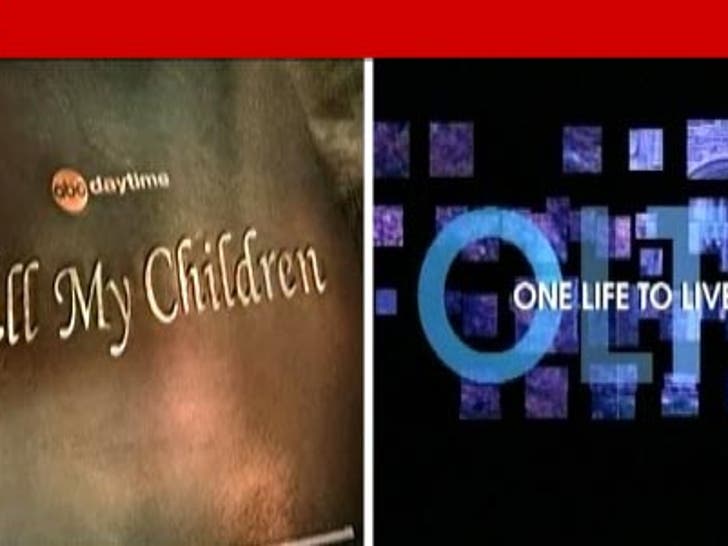 It's official -- the soap opera era is officially DEAD ... now that ABC has announced they have cancelled "All My Children" and "One Life to Live."
"All My Children" has been on the air since 1970 ... and "One Life to Live" debuted in 1968.
The only soap remaining on ABC is "General Hospital."
ABC released a statement saying, "Guided by extensive research into what today's daytime viewers want and the changing viewing patterns of the audience, ABC is evolving the face of daytime television with the launch of two new shows."
The replacement shows will focus on health and food.
Shevonne -- our resident soap opera junkie -- is literally crying in the back of our office right now.