Charlie Sheen HONORED In Strip Club VIP Room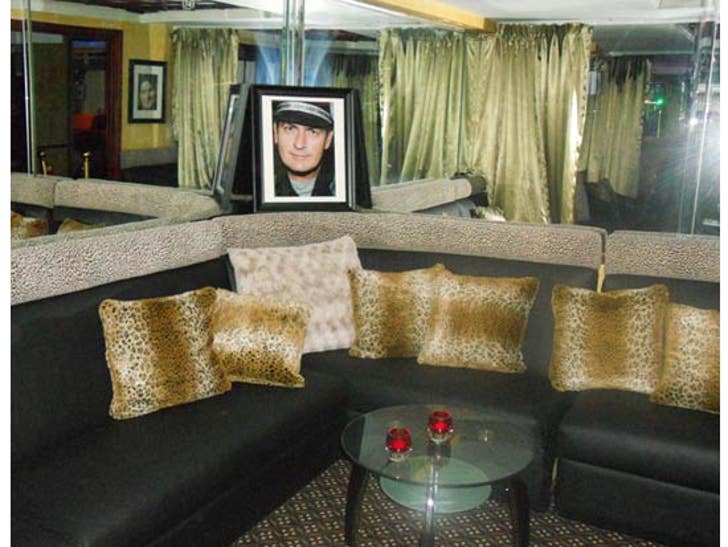 If your ultimate goal in life is to get a lap dance in front of Charlie Sheen ... we've figured out the closest you'll ever come to achieving your dreams ... a Sheen'ed-out VIP room at a strip club in NYC.
The Cheetah Club has erected a shrine to the warlock in their VIP area -- and for a mere $2,000 per hour ... patrons get two lingerie-laden goddesses of their very own, a bottle of Dom Perignon, and the added bonus of having photos of Charlie staring at you as a stranger grinds your crotch.
So far, Charlie hasn't stopped by to check out it out ... but the owner of the club said he'd be willing to comp the room if he ever comes sniffing around.