Applegate -- $10,000 Offer to Preggo Pole Dance
Applegate
$10,000 Offer to Preggo Pole Dance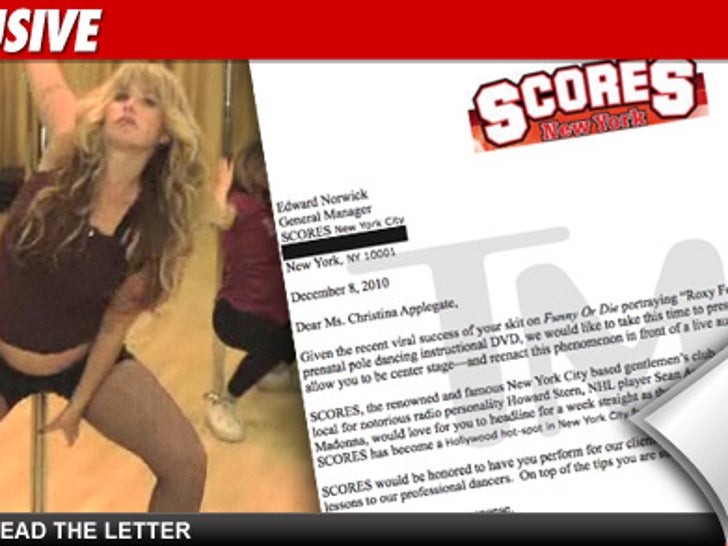 Christina Applegate's fart-filled pregnant pole dancing routine -- currently blowing up on the Internet -- just scored the actress a $10,000 job offer ... from one of the most famous strip club's on the planet.
SCORES gentlemen's club in NYC sent Applegate the letter yesterday -- offering the "Anchorman" star a chance to reprise her role as pregnant pole dancer Roxy Fedaro ... from the hilariously awesome skit she just did for Funny or Die.
No word if Christina plans to accept -- but it could be worth it ... because according to the letter, Scores is prepared to fork over $10,000 per appearance. Plus tips.
With a little seducidence ... anything is possible.