Sexy Sax Man -- Dropped from Coachella Event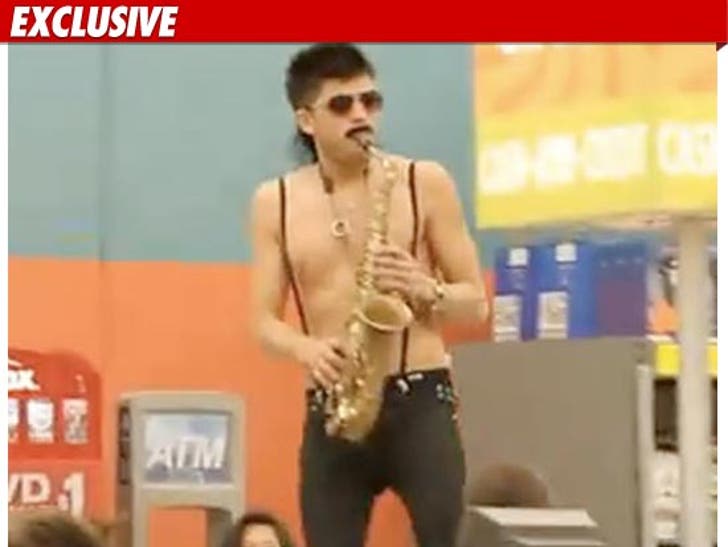 The sexy sax-playing YouTube sensation famous for getting his ass tossed out of random places just got bumped from playing a sideshow event at Coachella -- all so MGMT's lead singer could perform in his place.
The Sexy Sax Man -- real name Sergio Flores -- was scheduled to perform at a roller skating event Saturday morning ... but Flores tells TMZ, he got bumped at the last second for MGMT's lead singer Andrew VanWyngarden ... who wanted to DJ a set.
Sergio tells us, he feels "completely blindsided by Coachella organizers" -- adding, they didn't even comp his ticket.
But Sergio didn't get TOTALLY rejected -- Flores tells us several fans tracked him down and chanted his name until he emerged from his tent that night. So the Sax Man broke 'em off a piece of George Michael's "Careless Whisper" ... and thank god ... we got the footage.