Britney's Mom -- Wanna Buy Some Zit Cream?!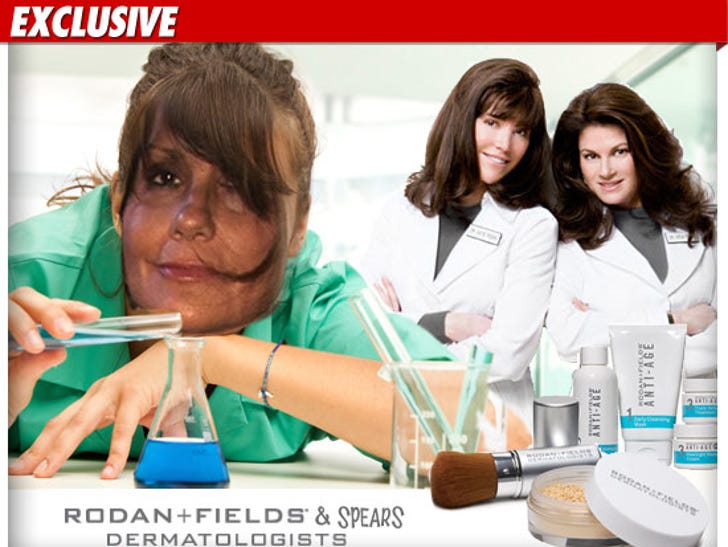 If you've got an acne problem ... Britney Spears' mother may have the CURE ... because TMZ has learned Lynne Spears has taken a job as a skincare salesman -- and she makes HOUSECALLS!
Lynne is now an "Independent Consultant" with a company called Rodan + Fields Dermatologists ... which means she's basically an Avon lady with different products.
In her new job, Lynne will call up everyone she knows and set up appointments in an effort to hock everything from anti-age eyeclothes ... to vitamin D supplements ... and even a $160 anti-sun damage kit.
Lynne will get a commission from every sale she makes ... and if she kicks ass -- she's eligible for bonuses!
A rep for R.F.D. tells us Lynne joined the team earlier this month -- and insists the company is "delighted" to have her.
Lynne told company honchos she joined up because, "My best friend, who is also a consultant brought me on board. I love the team I am working with and am excited about building my new business".