Eli Manning to Wife -- You Feelin' Lucky???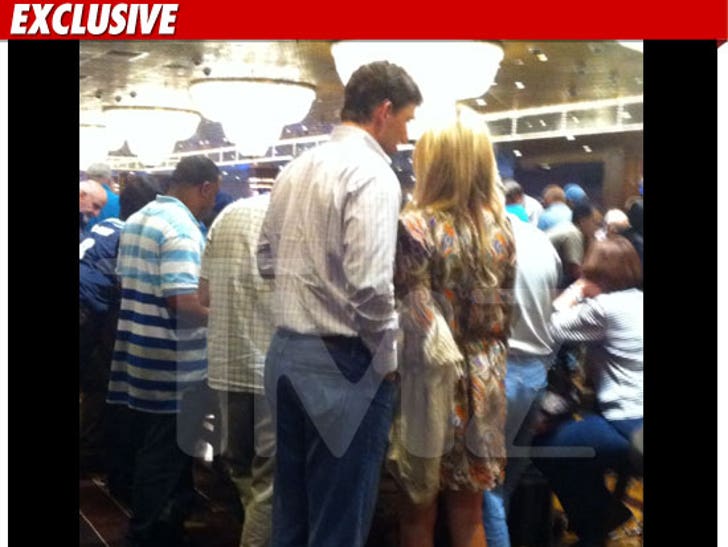 Since the NFL won't pay him, unemployed New York Giants quarterback Eli Manning tried to make a little money at a casino in Mississippi this week ... during a special night out with his wife.
Eli and and his wife Abby hit the Horseshoe Tunica Hotel & Casino on Tuesday -- and according to sources inside the joint, Abby was telling people it was her first time out since giving birth to their daughter Ava on March 21.
We're told the couple tried their luck at craps ... and then some blackjack -- and were "very friendly" with everyone at the casino.
But perhaps the most important thing -- at one point in the evening, a man came up to Eli and asked if he thought there would be an NFL season this year ... and Eli simply replied, "Yes."