Flav's Vegas Chicken Deal -- In the Bucket!
Flav's Vegas Chicken Deal
In the Bucket!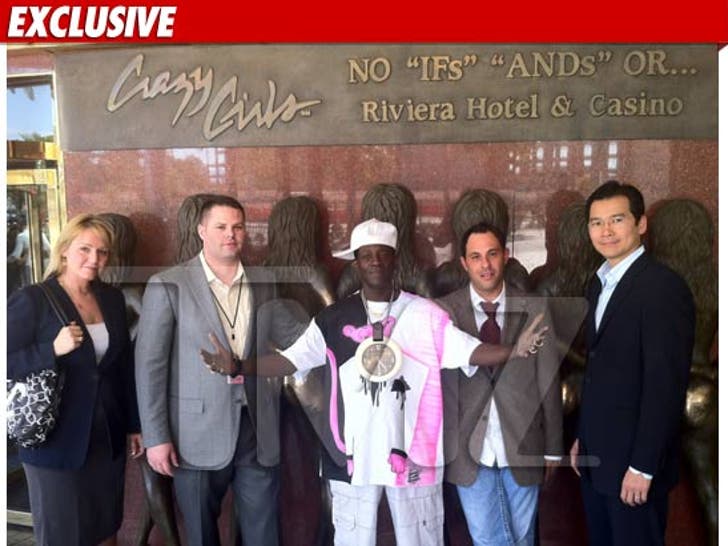 It's official -- drunk people in Vegas will soon be able to turn to Flavor Flav for all of their late night fried chicken munchy needs ... because he just locked his deal to open a new joint in Sin City.
Moments ago, in front of the Crazy Girls strip club at The Riviera Hotel and Casino ... Flav sealed the deal to open a mega-store at the Riv called, "Flavor Flav's House Of Flavor."
We're told "House of Flavors" will expand Flav's empire beyond a simple poultry eatery -- and will include a bar, a merchandising area with Flavor Flav memorabilia PLUS a recording studio and a stage!
We're told construction of the mega-Flav endeavor is set to begin on Monday ... with the grand opening currently slated for May 30.