Lindsay's Lawyer Scribbles Hasty Appeal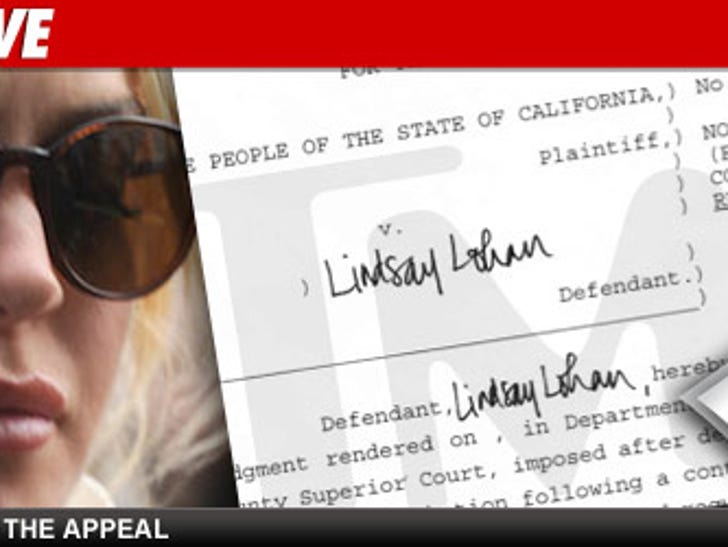 Lindsay Lohan's lawyer was so blindsided by Judge Stephanie Sautner's decision to throw Lindsay in jail Friday ... she scribbled an appeal on what looks like a stationary store legal form and jammed it through the system so her client could get out of the pokey.
TMZ obtained the form ... filed by Shawn Holley minutes after the judge sentenced Lindsay to 120 days in jail for the probation violation.
Holley's name and address is scribbled at the top of the form, as is Lindsay's name in the document.
And, the standard form didn't make sense because it says the defendant is indigent, so Holley drew a line through it. On the other hand ...
By filing the notice of appeal, it allowed Lindsay to bail out while the appeal is pending.
Sometimes, done beats perfect.