'Iron Chef' Morimoto -- I've Got PIPES!!!!!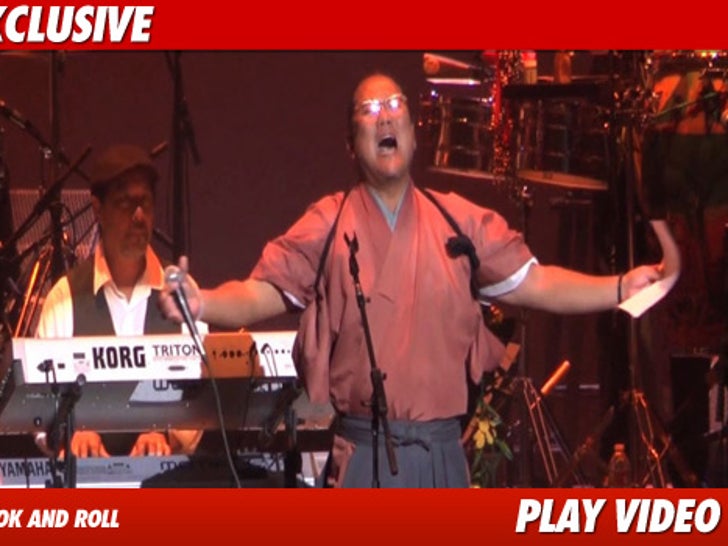 Food Network's Iron Chef Masaharu Morimoto can SING -- and this weekend he ROCKED a stage in Pasadena, CA -- all in the name of Japanese tsunami relief.
It all went down at the "Thousand Hearts" fundraiser -- where Morimoto grabbed the mic and belted out a Japanese rendition of "You're the One That Rings That Bell" ... and NAILED it!
Click here if you wanna donate to the Chef's cause.