Sexy Sax Man -- Now Available for Delivery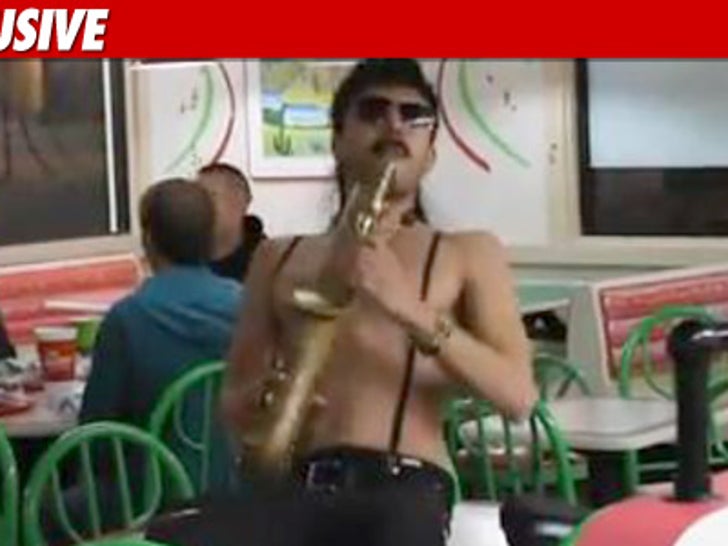 It's hard to say what occasion would call for a shirtless man showing up unannounced and playing "Careless Whisper" on the saxophone -- but if you can think of one, you can make it happen.
Sergio Flores -- better known as Sexy Sax Man -- became a YouTube sensation for performing the saxophone solo from the famous George Michael song in various public places.
Flores tells us he's taking his show on the road -- for $400 he'll show up where you tell him and he'll "Sexy Sax Gram" your friends, family or co-workers.
He's still working out some details, but keep an eye on TheSexySaxMan.com to find out how to book him.