Jaden Smith -- Multi-Million $$$ Pay Out for 'Karate Kid'
Jaden Smith
Multi-Million $$$ Pay Out for 'Karate Kid'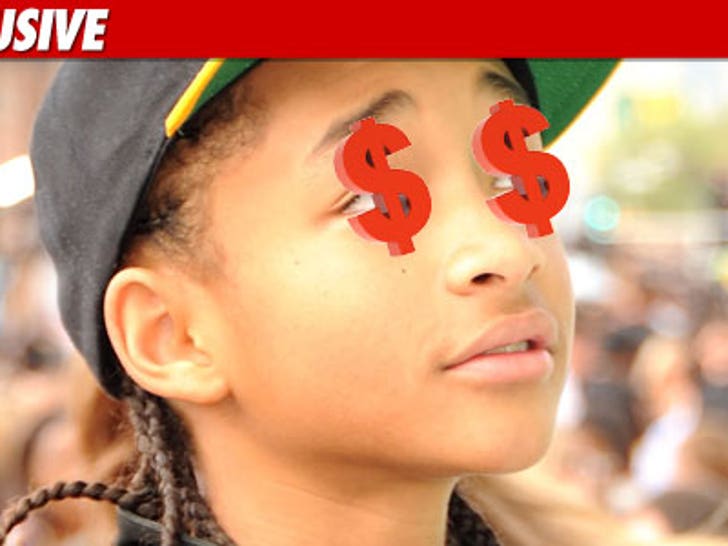 He's only 12 years old -- but last year, Jaden Smith pulled in SEVEN FIGURES to star in "Karate Kid" ... TMZ has learned.
TMZ obtained Jaden's "KK" contract from June 2009 -- back when he was only 10 -- and according to the docs, his up-front fee was split into two installments ... one for $900,000 and one for $100,000.
But Jaden's back end deal was even more lucrative -- since the film topped $150 million in the domestic box office, the young actor locked down another $2 million bonus.
But $3 million is the bare minimum -- based on several additional in-contract perks AND the astronomical success of the film, Jaden likely pulled in even more.
He's still the poorest person in his family.