President Obama Insinuates Trump is a Moonie!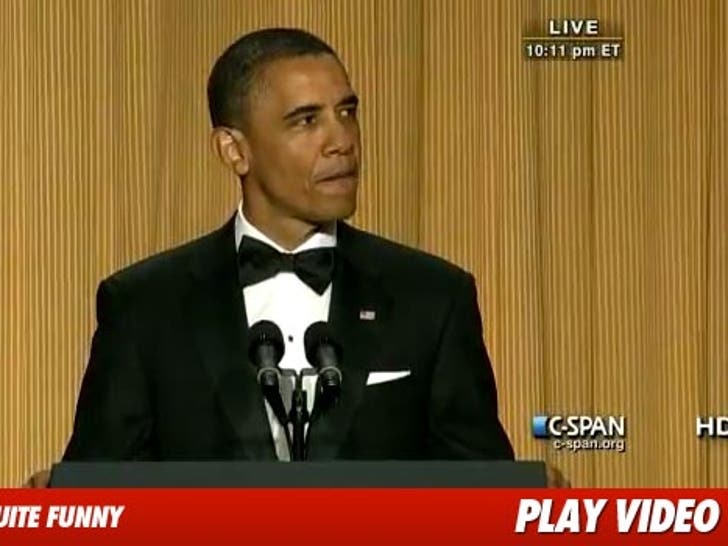 President Barack Obama took the "birther" issue head on, and in hilarious fashion, at last night's White House Correspondents' Dinner ... and he took a few shots at Donald Trump in the process.
Obama came out to wrestler Hulk Hogan's patriotic anthem "Real American" while his birth certificate flashed on the screen. He then released to the public his actual birth video, which turned out to be ... well, we don't want to ruin it for you, but it was pretty damn funny.
As for Trump, he joked that Trump's firing decisions on "Celebrity Apprentice" would keep him up at night and now that the birth certificate debate was over, Trump could focus on more important things ... like "did we fake the moon landing?"
Host Seth Meyers absolutely killed it -- riffing on cable news, birth certificates, and of course, Donald Trump.