White House Releases Obama Birth Certificate
White House Releases
Obama Birth Certificate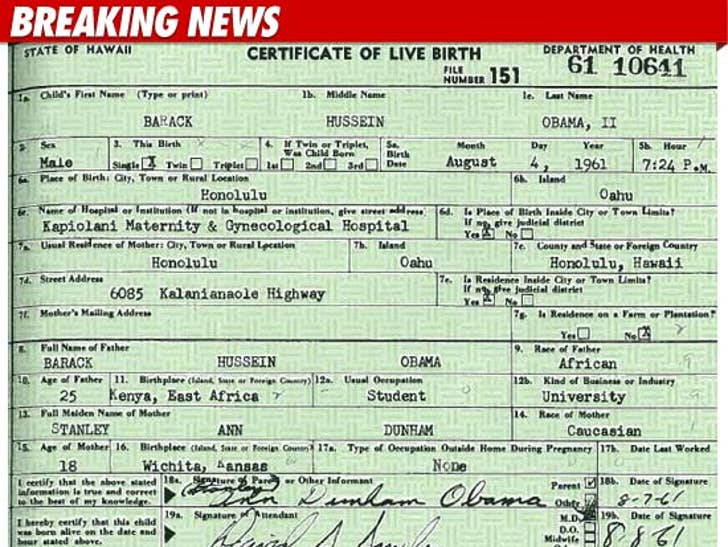 Donald Trump asked for it ... and now Donald Trump got it -- because the White House just released President Barack Obama's long-form birth certificate ... proving he was, in fact, born in Hawaii.
The document shows Obama's mother was 18 at the time she gave birth ... and his father was 25.
Obama directed his office to release the certificate because the Commander In Chief didn't believe the distraction was good for the country.
Obama held a news conference about the document -- and explained, "We're not going to be able to solve our problems if we get distracted by sideshows and carnival barkers."
Of course, the conspiracy theorists will probably ask the obvious questions ... what took so long???? Is this document legit ... or a fake???