Navy SEALs -- The Beer Guzzlin' Celebration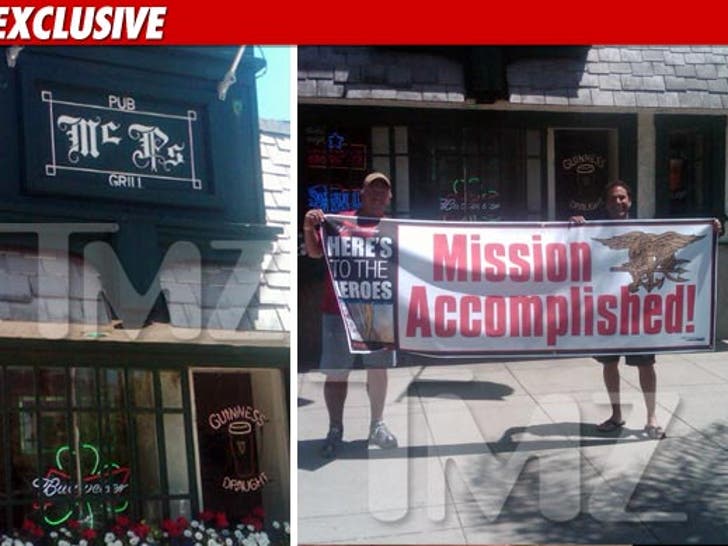 A bunch of Navy SEALs based in San Diego celebrated their faces off last night ... toasting the UNBELIEVABLE raid carried out by their fellow SEAL brothers by reveling at a S.D. bar ... a bar which happens to be owned by a retired SEAL.
TMZ spoke with American bad ass Greg McPartlin -- owner of McP's pub -- who told us when the news broke, SEALs from the nearby Naval Base Coronado quickly packed the house ... many carrying American flags.
We're told the soldiers went through 8 kegs, 15 cases of beer and TONS of cocktails in just four hours ... while leading the bar in several "USA!" chants.
McPartlin tells us, "It's great -- Osama was expecting his 72 virgins, instead he got 24 Virginians!" (The Navy SEAL team that executed the mission is based in Virginia.)
FYI -- the Naval Base Coronado is the home of the USS Carl Vinson ... the ship from which Osama's body was dumped into the North Arabian Sea.
A media relations spokeswoman at the base tells TMZ there are currently no celebrations taking place at N.B.C., in part because, "Our boys had a lot of fun over at the Irish pub last night!"