USS Carl Vinson -- The Party Before The Osama Dump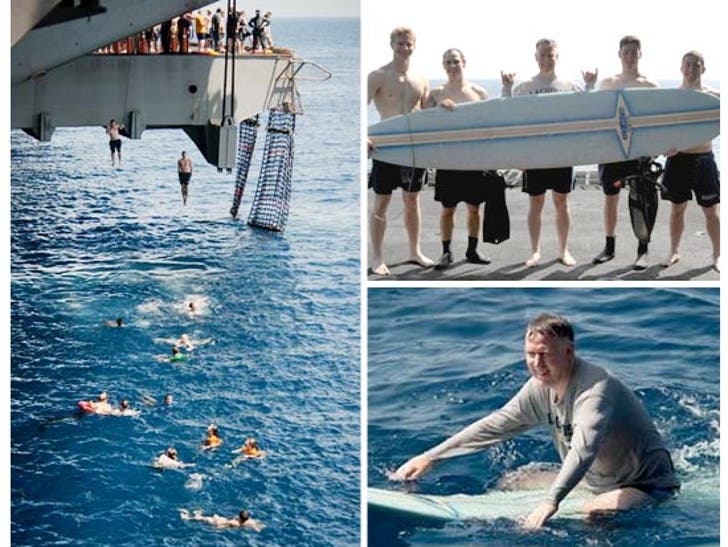 Two weeks before Osama bin Laden's corpse was loaded onto their ship ... and dropped into the deep blue North Arabian Sea ... the sailors on the USS Carl Vinson took a few dives themselves.
On April 15, the crew was granted a "Swim Call" -- a day of fun, swimming, jumping and surfing out on the water in between daily operations.
In fact, the U.S. Navy posted the photos on the ship's official Facebook page.
Even the ship's Commanding Officer, Capt. Bruce H. Lindsey, grabbed his surfboard and hit the swells.
Of course, these brave men and women don't just mess around -- they played a crucial role in the disposal of bin Laden's remains.