'Lizard Lick' Star Undergoes LIFESAVING Surgery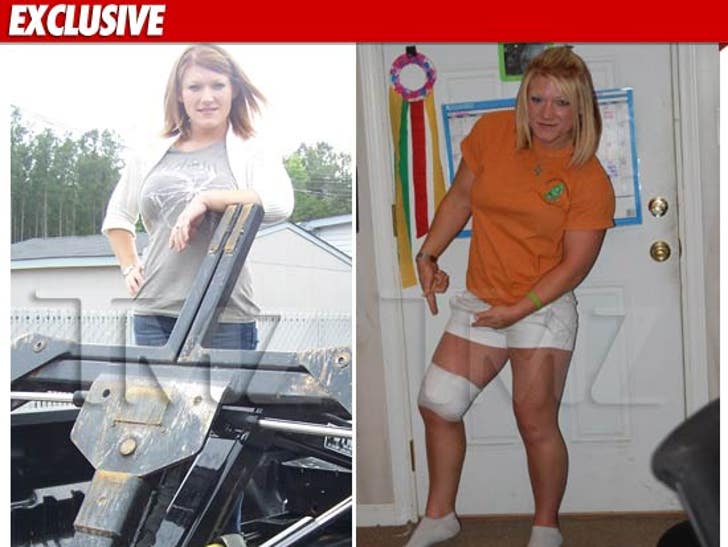 Amy Shirley -- one of the stars of TruTV's "Lizard Lick Towing & Recovery" -- is recovering from EMERGENCY SURGERY to remove a blood clot in her leg that doctors say could have been fatal.
31-year-old Shirley tells us she went to the doc after noticing a knot in the back of her right leg that was tender to the touch. Once docs took a look, they determined it was clot -- and feared it could travel to her heart, lungs or brain.
Doctors immediately slated her for emergency surgery to fix the problem.
Amy says the surgery was a success -- and afterward, doctors instructed her to wear "granny-blood-clot-hoes" to help with her recovery.
As for the show, Amy tells us she will "just run the office or lay low in the backburner" for the next few weeks.