Rob Kardashian Stomachs Emergency Surgery
Rob Kardashian
Stomachs Emergency Surgery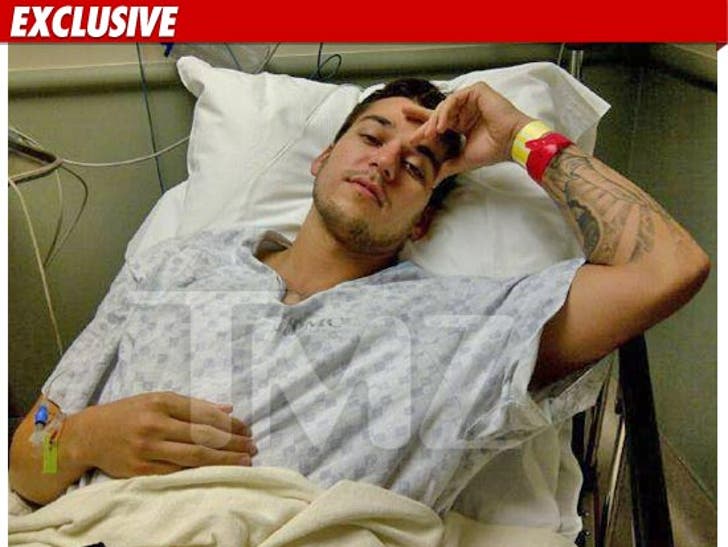 Rob Kardashian underwent emergency surgery on his appendix yesterday after complaining of stomach problems ... TMZ has learned.
A family member tells us ... doctors made the decision to remove Rob's appendix after his mom Kris took him to an L.A. hospital.
We're told Rob had been in pain all day long ... and his sister Kim had been taking care of him at his home ... until the pain became unbearable.
Rob is still recovering from the surgery -- and we're told he's "fine and doing well."