Manny Pacquiao Has Big Beef After Weigh-In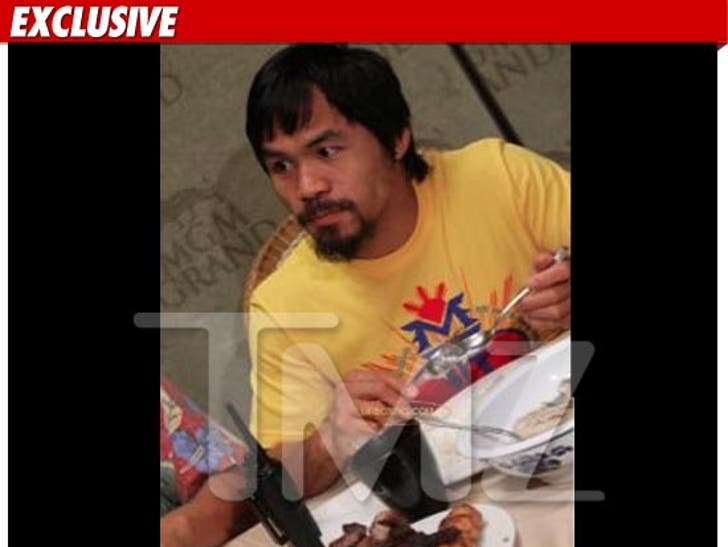 Manny Pacquiao made a beeline for beef and chicken today after his weigh-in ... Filipino style, of course.
Manny -- who is scheduled to beat Sugar Shane Mosley tomorrow in Las Vegas -- weighed in at 145 lbs ... 2 lbs under the welterweight limit.
Immediately after getting off the scale, Manny followed his tradition and ate a big meal prepared by his long-time personal chef.
And what, you ask, does a champ eat -- grilled beef, boiled chicken, rice, fruit and Filipino chicken broth soup.