Manny Pacquiao -- Running His Mouth Before the Fight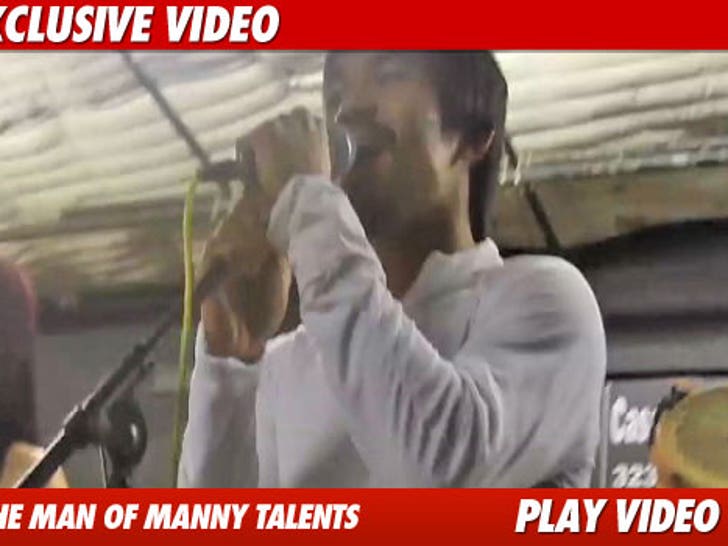 For the past week, Manny Pacquiao has been locked in several INTENSE training sessions ... so he can SING HIS FACE OFF at a big post-fight concert -- and TMZ has the footage.
Pacquiao is rumored to hit the stage at the Mandalay Bay Hotel after he fights Sugar Shane Mosley in Vegas tomorrow night ... assuming he wins the fight.
And in between sparring sessions this week, Manny took some time to focus on his singing voice ... during a rehearsal with a live band.
For the record -- Manny is a HUUUUGE favorite in the fight ... but is it smart to be planning for the afterparty during the week of the bout? Guess we'll see ...