Norm Macdonald -- $25,000 Bet on Manny Pacquiao
Norm Macdonald
$25,000 Bet on
Manny Pacquiao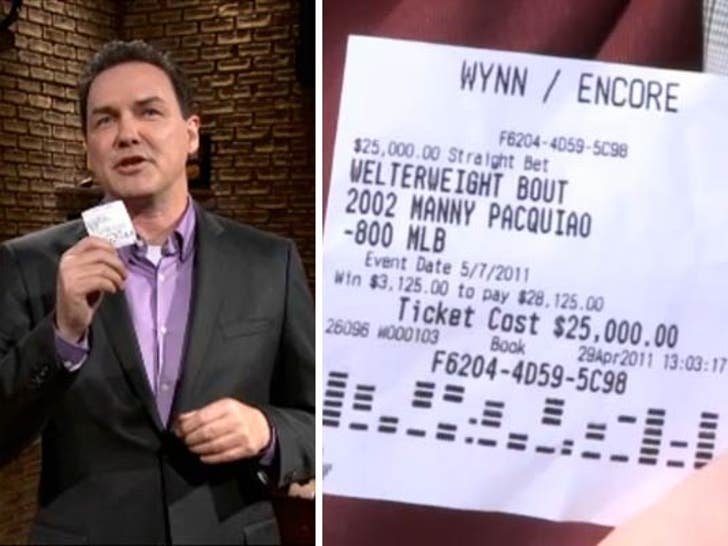 Macdonald made the bet at the sports book for the Wynn/ Encore hotels on April 29 -- and showed off the betting ticket on last night's "Sport's Show with Norm Macdonald." But Norm isn't getting the best odds.
Manny is such a HUGE favorite ... Norm's $25k bet will only pay off $3,125 if Pacquiao wins the fight.
But if Manny loses, Norm's out $25k.