'16 & Preggo' Couple -- SO MANY ARRESTS!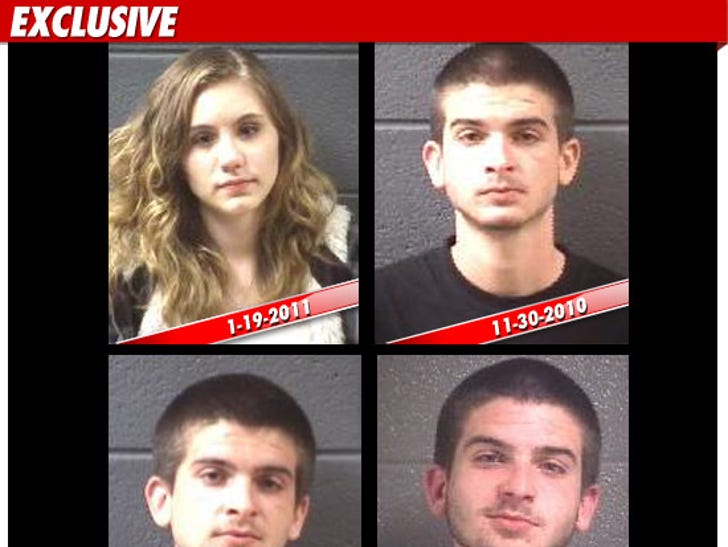 The newest couple to be introduced on MTV's "16 & Pregnant" has been arrested a combined FOUR TIMES in the past year -- with charges ranging from coke possession to assault on a female ... TMZ has learned.
The most recent arrest involves 17-year-old Jamie McKay -- who was popped for simple assault back in January for an incident involving a female classmate. According to court documents, McKay punched the girl in the back of the head -- TWICE -- but the case was eventually dismissed.
As for her baby daddy -- 18-year-old Ryan McElrath -- he was arrested for cocaine and weed possession back in July ... followed by an underage drinking bust in August.
But the most shocking part -- Ryan was busted for "assault on a female" and resisting police officers back in November. TMZ has learned McElrath's alleged victim was NOT his baby mama.
McElrath is due back in a North Carolina courtroom later this month.
TMZ spoke with McElrath who told us, "All of these are false accusations."
Attempts to reach McKay were unsuccessful.