Arnold Schwarzenegger and Maria Shriver Divorce -- A Long Time Coming
Arnold/Maria Split
A Long Time Coming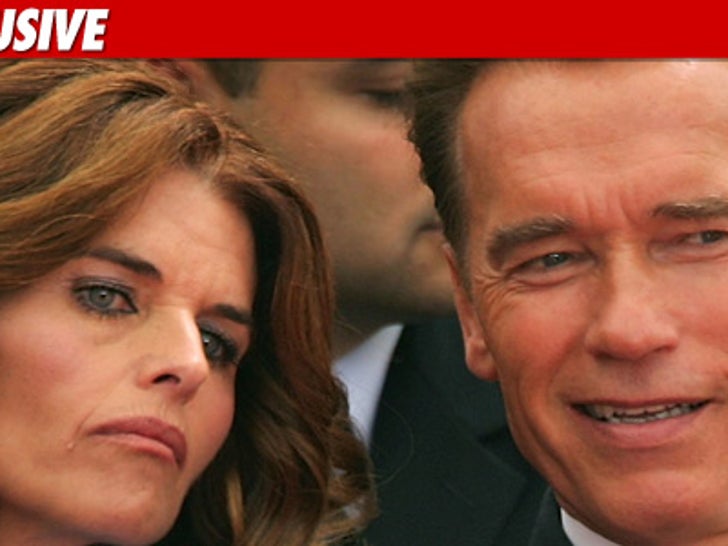 Maria Shriver has been "miserable" in her marriage for a long, long time, sources connected with the couple tell TMZ ... and it's all about Arnold Schwarzenegger's "craziness."
We're told Maria moved out of the couple's L.A. mansion months ago. Sources tell us she's been extremely unhappy in her marriage for years, complaining about Arnold's out of control ego, as well as his womanizing.
We're also told Maria feels Arnold has ignored her for years and she's felt terribly unappreciated.
Sources say the couple has spent "very little time together" for several years. Maria was frequently absent from Sacramento while Arnold was Governor.
The situation got worse once Arnold left office and decided he wanted to resurrect his movie career. Maria felt Arnold was becoming more erratic -- more "unstable."
Our sources say Maria's religious views caused her deep distress over whether to split and/or divorce. As one source put it: "She's been a lost soul for a long time."