Diddy BURNING UP -- Cancels Phoenix Concert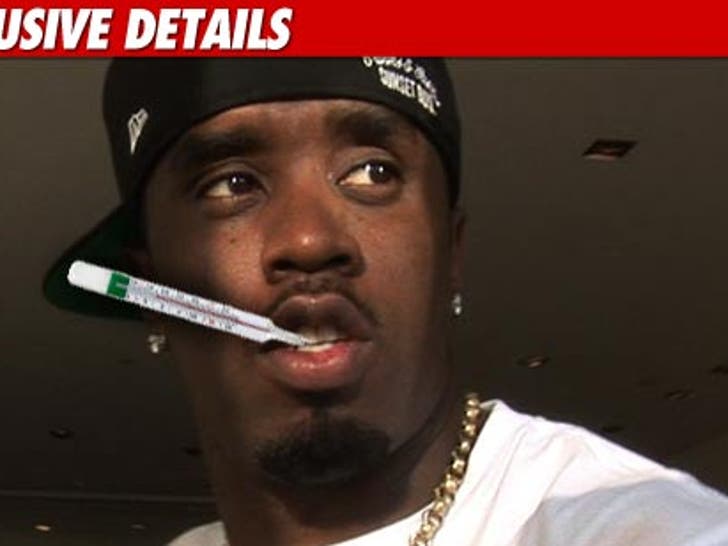 Diddy has a FEVER ... and the only prescription ... is more cowbell ... and also a lot of bed rest -- and that's why he's canceled his concert in Phoenix tonight ... TMZ has learned.
Diddy's rep tells us ... "Sean has a high fever and is under doctor's orders to stay in bed."
Moments ago, Diddy went on Twitter to break the bad news to his fans ... saying, "i guess i pushed it too far because i literally cant get outta bed."
He continued, "im sorry phoenix-i regretfully have to cancel the show. im so sorry."