Lindsay Lohan Gets Merciful Sentence for Theft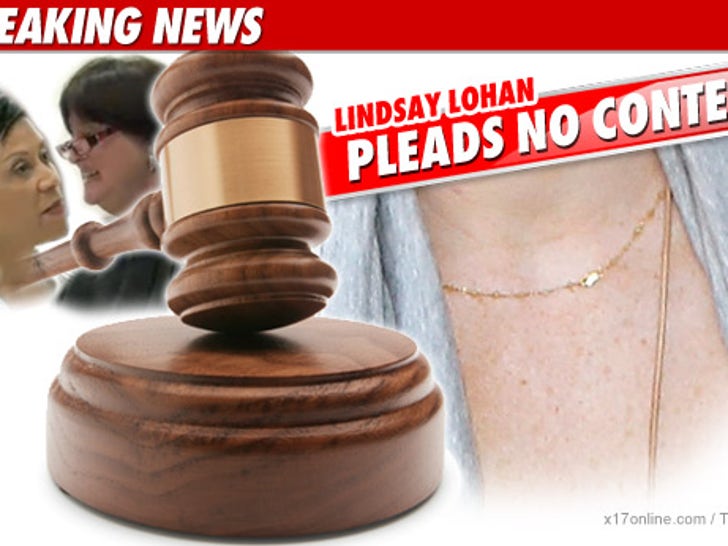 Lindsay Lohan dodged a huge bullet today -- she won't be locked up in jail ... this after pleading no contest to misdemeanor theft.
Lindsay's attorney Shawn Holley entered the plea a few minutes ago -- Lindsay wasn't in court.
Judge Stephanie Sautner said during the hearing, she doesn't believe Lindsay's problem is substance abuse, but rather her problems are more deeply rooted and she is self-medicating to relieve those problems. As a result, Judge Sautner is not requiring Lindsay to undergo substance abuse counseling.
Lindsay will not get additional time for the theft. She will be required to serve 120 days for her probation violation, and we've learned the Sheriff's Department may allow Lindsay to do the time at home, with an electronic monitoring device.
In reality, the 120 days will amount to 14 days. But during that time, Lindsay cannot leave her home, even to do community service.
Lindsay must complete psychological counseling and a shoplifters alternative class -- seriously.
Once Lindsay completes her 480 hours of community service, her probation in the DUI case will terminate, but Lindsay is now on 3 years probation for the theft -- so if she screws up again, she's screwed.