Maria Shriver -- Contemplated Divorce from Arnold Schwarzenegger for Nearly 2 Years
Maria
Contemplated Divorce
for Nearly 2 Years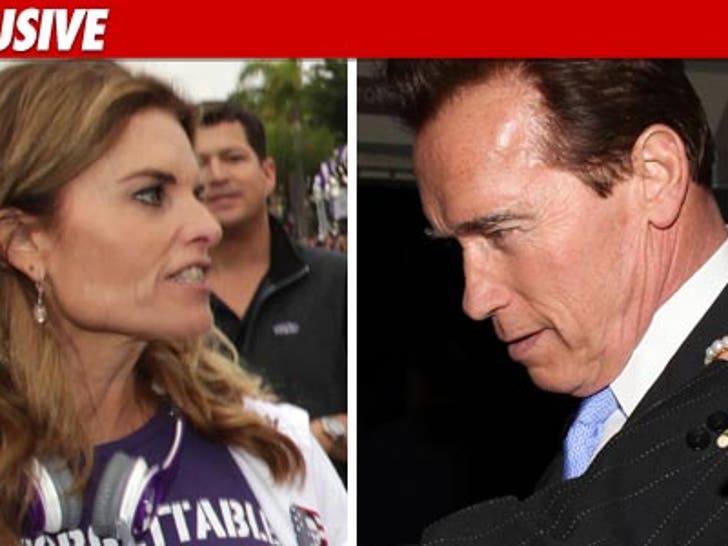 We're told Maria has been unhappy with Arnold for years ... and first planned to split with him back in 2009 ... but her mother passed away and Maria decided to hold off.
Then, we're told, Maria wanted to try to break it off again in January 2011 ... but her father died ... once again putting the split on hold.
Our source tells us Maria is fed up with Arnold's infidelities ... coupled with the fact he's been "impossible" to live with. We're told Maria's kids acknowledge the issues -- and have pushed their mother to call off the marriage.
People who have spoken with Maria tell us ... despite her STRONG public persona, Maria has become a "shell of the woman" she appears to be because she is "terrified" of Arnold ... but in an emotional, not a physical way.
However, once Maria finally decided to separate from Arnold -- and moved into a fancy Beverly Hills hotel -- we're told Arnold pulled a 180 ... and he's been "working extremely hard" to win her back. As one source says, "He could not be sweeter now that she's left him."
To make things even more complicated, Arnold and Maria have been spending LOTS of time together lately ... hanging out during Easter, Mother's Day and even their 25th anniversary ... which they celebrated together at an expensive hotel.
A source close to the couple tells us ... despite their differences, Arnold and Maria have "serious chemistry between them" ... which is why she has such ambivalence about the break-up.
But ambivalence aside, Maria has been "miserable" in the marriage and has taken a big step to end the relationship.