Kentucky Derby Champ -- Horsing Around at Day Spa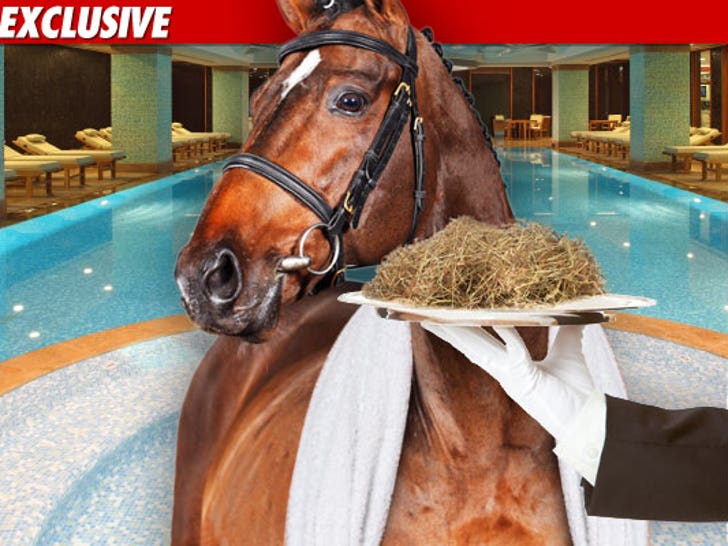 The horse that won the Kentucky Derby last weekend is kicking back IN STYLE -- in fact, we're told, the thoroughbred will undergo a special daily spa treatment to help it gear up for the next big race.
The horse's trainer Graham Motion tells TMZ, now that Animal Kingdom is a champion -- he'll start daily saltwater spa treatments to help aid muscle recovery after the race.
The 25-minute process includes submerging the horse up to its knees in cold saltwater -- and Graham insists ... it feels wonderful ... for the horse anyway.
But that's not all -- Graham says AK's bed is getting a makeover too ... telling us, the entire stable will be packed with "a lot more straw for a very cushy bed" to maximize comfort before AK's next big race.