Prince To Staff: Whitney's Welcome at My Shows!
Prince To Staff:
Whitney's Welcome at My Shows!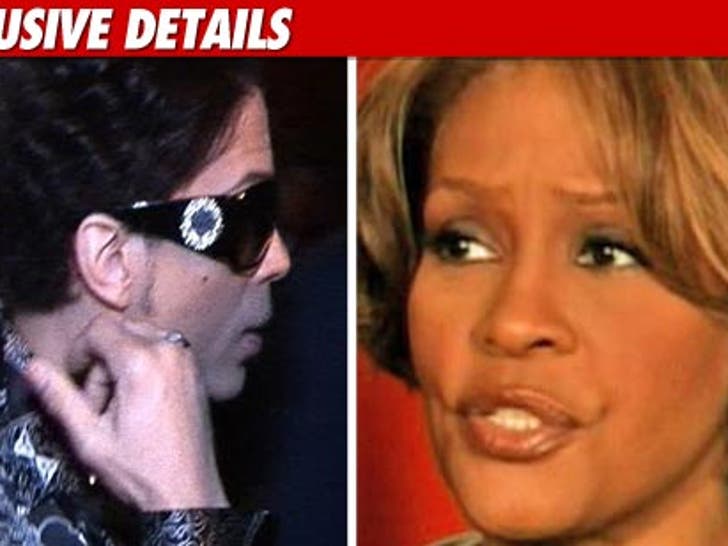 Apparently, Prince had no idea Whitney Houston had been blacklisted from his concerts ... and now, The Purple One wants everyone to know "she's always welcome 4 all of eternity."
TMZ had confirmed the ban with several sources connected to Prince's tour -- but Wednesday, Prince's manager released a statement welcoming Houston to come back whenever she wants ... insisting the singer enjoys having Houston in his audience.
One extremely connected source tells us, "Someone could have taken it upon themselves to say Whitney was banned ... but it did not come from Prince."
The source adds, "Whoever decided Whitney was banned did not have the authority to do so."
In fact, we're told Prince invited Whitney to hang out backstage during one of his L.A. shows.