Brock Lesnar Bails On UFC 131 Over Stomach Issues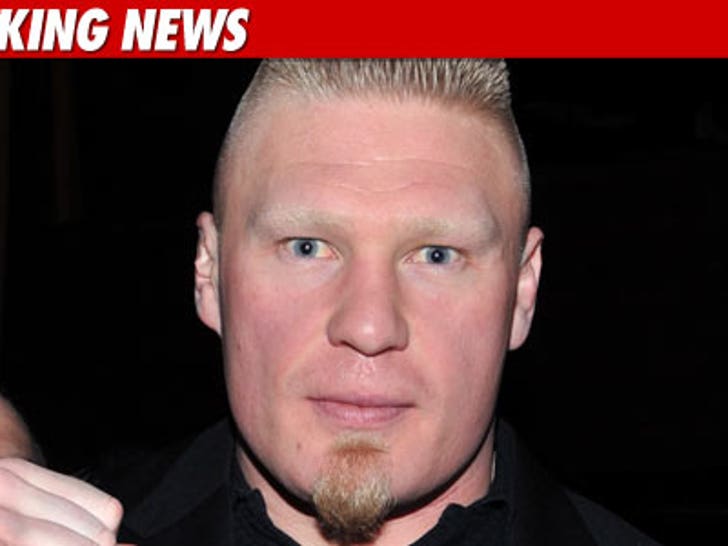 Brock Lesnar has officially pulled out of his big fight at UFC 131 after suffering another flare up from his ongoing stomach condition ... and may undergo "life changing surgery" in the near future.
Brock suffers from a digestive disease called diverticulitis -- which causes extreme stomach pain.
Brock released a statement saying, "I'm not retiring ... I believe there's a solution to every problem, I just gotta find the right solution ... I love this sport."
Brock insists the symptoms aren't as serious as last time, but he couldn't train for his fight against Junior dos Santos at UFC 131 on June 11.
Lesnar was hospitalized back in 2009 due to his medical condition -- and had to reschedule his fight against Shane Carwin. Lesnar whooped Carwin's ass when they fought a few months later.
Lesnar is currently being treated at the famous Mayo Clinic in Minnesota.
UFC honcho Dana White announced Junior will now fight Carwin at the big event in June.