Herp So Good -- Who Wants an STD for $20 Mil?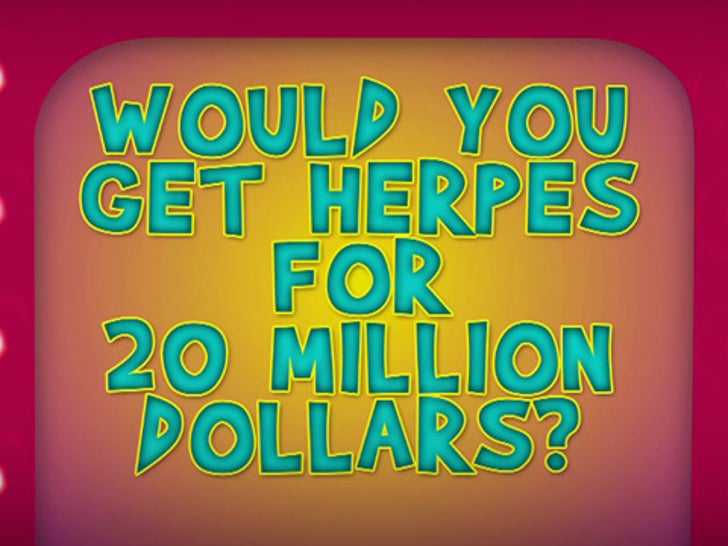 The herpes lawsuit against an unidentified A-list celebrity -- for a cool $20 million -- has everyone buzzing, and some are even naming THEIR price to catch a case! Hint: It's less than $20 mil.
Check out TMZ on TV -- click here to see your local listings!