Cali Swag Video Star -- Witness In Fatal Shooting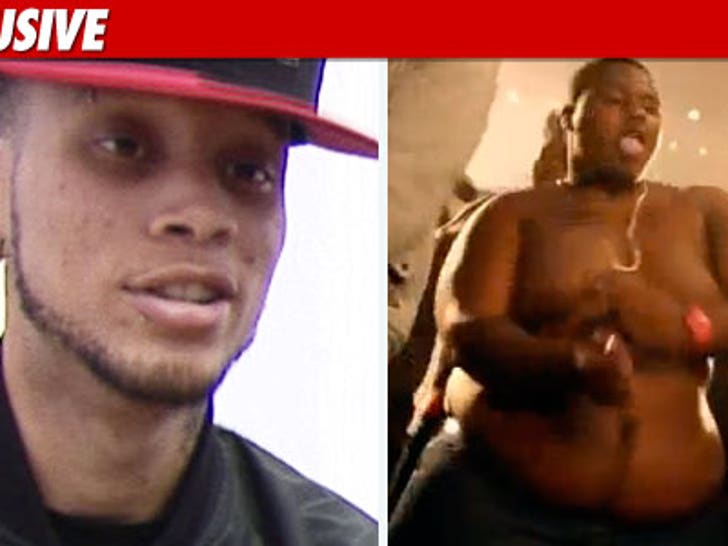 A man who was featured in the "Teach Me How to Dougie" music video has been identified as a witness to the murder of Cali Swag District member M-Bone ... law enforcement sources tell TMZ.
We're told a heavyset man who goes by the name, "Bubba" -- was in front of the liquor store in Inglewood, CA Monday night when someone shot and killed M-Bone.
Bubba famously did the "Dougie" without a shirt on in the group's music video -- and is close personal friends with several members of C.S.D.
Several witnesses tell us Bubba was waiting inside of the car M-Bone drove to the store ... and when the fatal shots were fired, shards of broken glass struck Bubba in the face. Witnesses also tell us M-Bone was shot as he tried to get inside of the car.
Bubba was hospitalized for his wounds -- though we're told the injuries are not life-threatening.
As we previously reported, cops are on the hunt for the killer -- and looking into the possibility the shooting was all over a girl.