Cali Swag Victim's GF: Jealousy Triggered Murder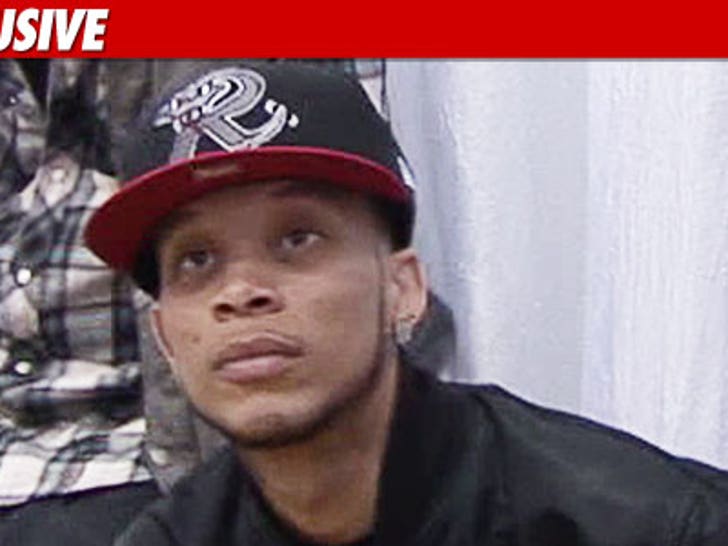 Murdered Cali Swag District member M-Bone was being threatened by a man who was insanely jealous of his success -- this according to M-Bone's girlfriend who spoke with TMZ.
M-Bone's girlfriend -- who lived with him for more than a year -- says a man living in their apartment complex was obsessed with the rapid rise of Cali Swag, and overtly hostile to M-Bone -- aka, Mante Talbert.
The girlfriend -- who is scared and does not want her name used -- confirms M-Bone was in a Twitter war with the jealous man, which we previously reported. We're told the jealous man made threats of violence.
The girlfriend tells us ... on Sunday ... she picked M-Bone up at the airport at 12:15PM and took him back to their apartment. Later that night, at around 10PM, M-Bone took her car and said he was going to the studio to record.
She tells us soon after she got a call from another member of Cali Swag with the devastating news her boyfriend had been shot.
As we first reported, the gunman fired shots as M-Bone stood near his girlfriend's car which was parked outside an Inglewood, CA liquor store. The shooter drove a short distance, then made a U-turn and came back, presumably to see if he had hit his target.
Inglewood Police are currently investigating the shooting -- so far no arrests have been made.