Arnold Dropped a Fortune On Baby Mama's Family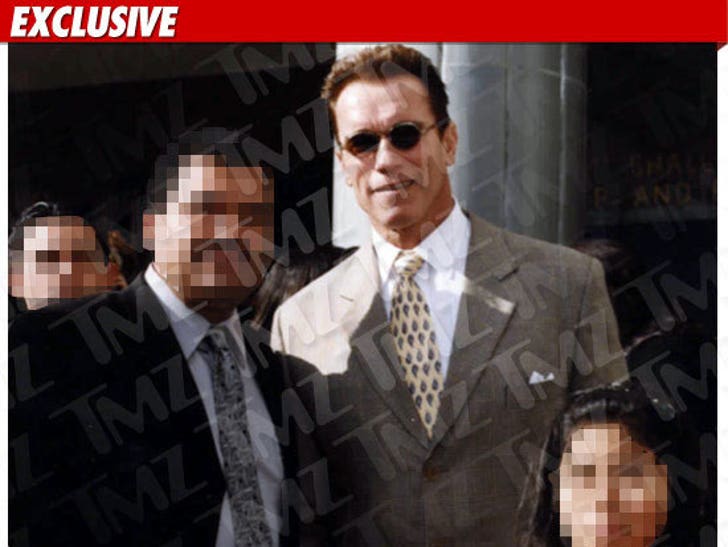 Arnold Schwarzenegger singlehandedly financed a super-expensive coming-of-age birthday party for his baby mama's niece in 2001 ... and all of Arnold's kids were there -- including his love child.
TMZ has learned ... Mildred Patty Baena has a sister named Mirian who also worked as a housekeeper for Arnold and Maria Shriver for years.
When Mirian's daughter turned 15 -- Arnold shockingly agreed to pay for her "Quinceanera" ... a traditional Latina celebration. Sources tell us Arnold funded the entire event -- including limo service to and from the party venue, food, entertainment, decorations ... the works.
Arnold -- who brought his wife and their children to the celebration -- agreed to speak at the party ... and told the crowd he wanted to "take care" of the family because they had all been close for so many years.
Mildred Patty Baena was also in attendance along with her young love child ... and during the party, the little boy spent time playing with Arnold's other children.
TMZ spoke with one of the partygoers ... who tells us everyone thought it was "weird" that Arnold foot the bill ... but no one could have imagined what was really going on behind the scenes.