Arnold Schwarzenegger, Mildred Baena and Child Picture!
Arnold Posed for Xmas Pic
With Kid and Mistress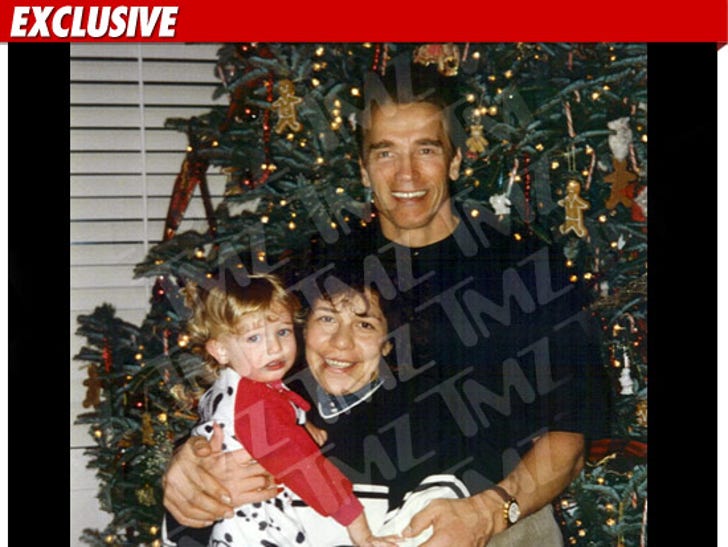 Arnold Schwarzenegger didn't ignore his mistress during the Xmas holidays -- in fact, TMZ obtained a photo of Arnold posing with baby mama Mildred Patty Baena AND a child who appears to be Christopher Schwarzenegger.
We're told the Christmas photo was taken inside Arnold's house around the year 2000.
The photo was taken right around the time Arnold learned he fathered Patty's child ... who was born a week after Christopher.