Ashton Kutcher, Angus T. Jones and Jon Cryer -- It's Raining 'Men'
Ashton, Angus and Cryer
It's Raining 'Men'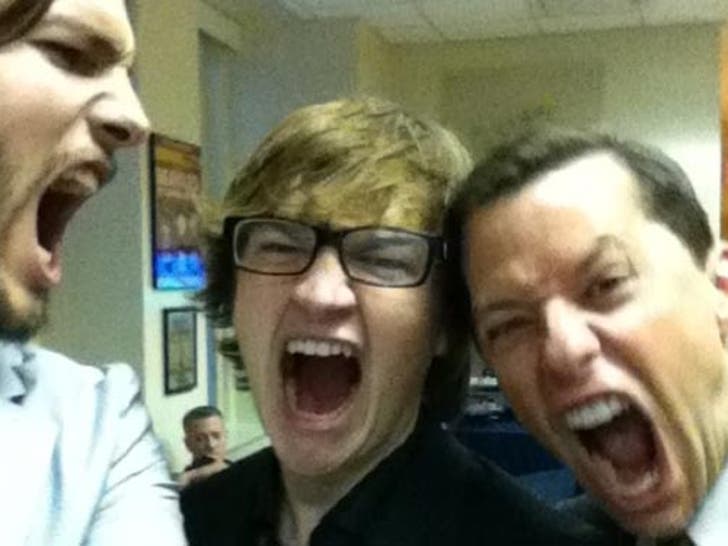 After the storm they've weathered ... a little rain couldn't stop Jon Cryer, Angus T. Jones and their newest castmate Ashton Kutcher from finally appearing TOGETHER at a CBS party in NYC today.
During the party, Ashton posted a photo of the new threesome sporting their celebration faces.
Still no word on what kind of a role Ashton will play on the show.