Creditor's Claim: Michael Jackson Gave Me Herpes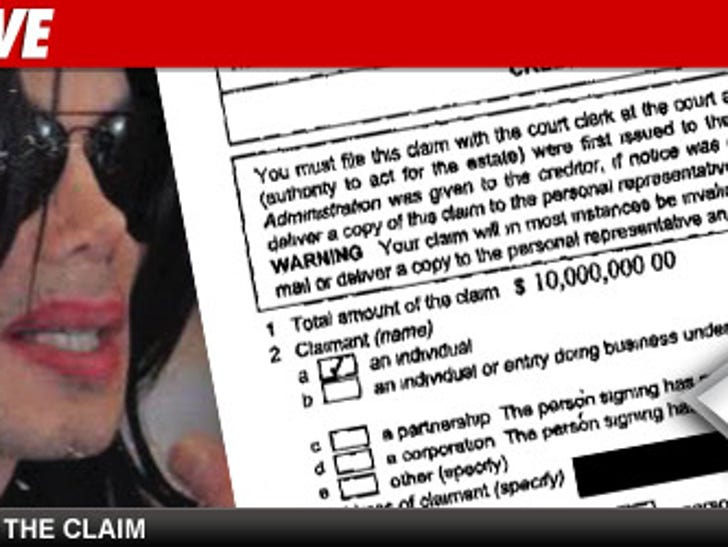 Two bizarre creditors' claims were just filed in the Michael Jackson Estate case by a woman who claims Michael gave her an STD in the late '70s and it ruined her life.
Shellie Smith claims, "In 1979, I started having sexual relations with the decedent. Shortly thereafter, I began to get blisters on my legs, face and lips. He was my only partner."
Smith continues, "At this time, I am unable to have a full and vibrant life due to the complications of this disease."
But she also filed a second claim with different facts, stating she began having sex with Michael in 1977 and was diagnosed with herpes simplex. In this claim, Smith says, "[Michael] knew I was getting blisters on my body, however, he continued to have sex with me."
Smith is asking the Estate for $10 million.
Good luck ... For starters, the statute of limitations ran out decades ago, the deadline for filing a creditor's claim has long expired, and the claim sounds, well ...
Oh, and this isn't Smith's first crazy claim -- in January 2010, she filed one saying she and Michael were secretly married and she was entitled to spousal support. That claim was rejected.