Oprah's HUGE Finale Party -- Seinfeld, Hanks, Stevie!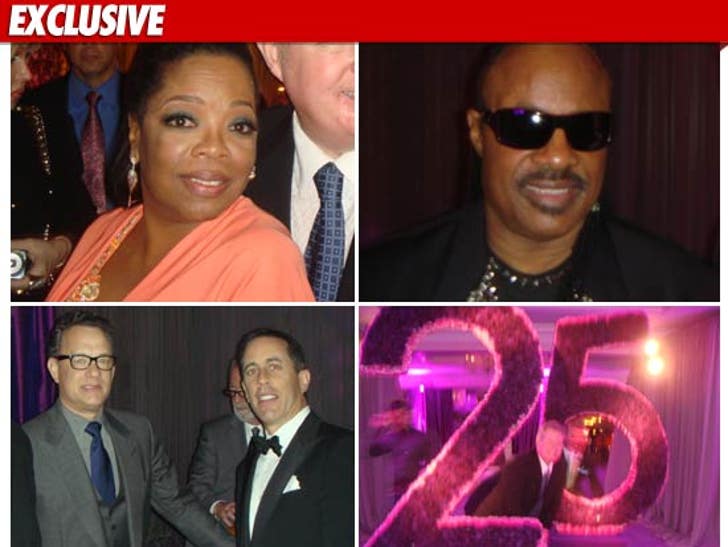 Oprah Winfrey hosted some of the BIGGEST stars in the world at her STELLAR finale wrap party this week ... but at the end of the night, everyone was raving about the food!!
Oprah arrived to the party around 12:30 AM and was AWESOME -- shaking hands with just about every single person at the shindig. As for Stedman -- dude must have had the night off because he was MIA.
Now for the food -- we're told Oprah had multiple service stations offering everything from shrimp cocktail to diced lobster tails and pulled pork sandwiches.
The dessert bar consisted of O's favorite sweets -- including a "make your own cotton candy" station.
And of course, there was BOOZE -- besides an open bar serving top shelf liquor, O had a GIANT tequila station ... because Oprah loves the agave juice.