Suspect in Dodger Stadium Beating in Custody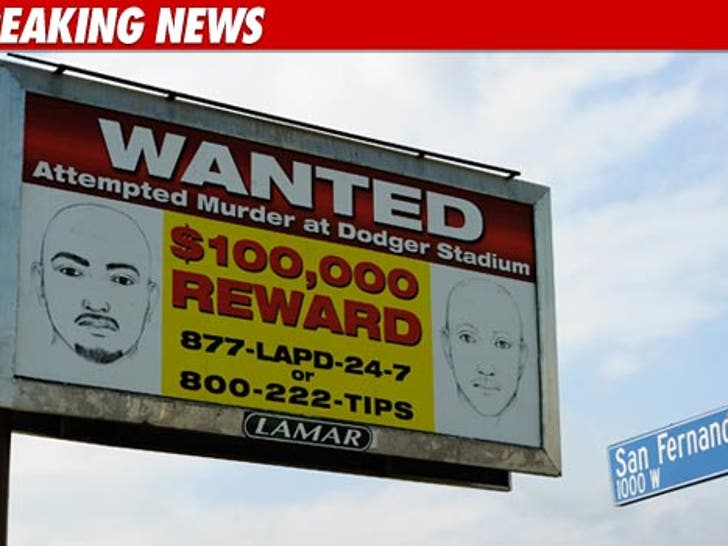 One of the suspects in the brutal beating of a man at Dodger Stadium has been taken into custody, this according to one report.
The suspect was apprehended by an LAPD SWAT team at an apartment building in East Hollywood early this morning, the LA Times is reporting. An apartment manager told the paper the man taken away by police matched the description of one of the suspects whose sketches were plastered all over town (see above).
Bryan Stow, who was attacked on March 31 in the parking lot of the stadium for being a fan of the visiting team, remains in critical condition.
UPDATE -- A press conference has been scheduled for 4:00 PM PT at Dodger Stadium with LA Mayor Antonio Villaraigosa and several top LAPD officers.