Dodger Beating Suspect -- I Was Babysitting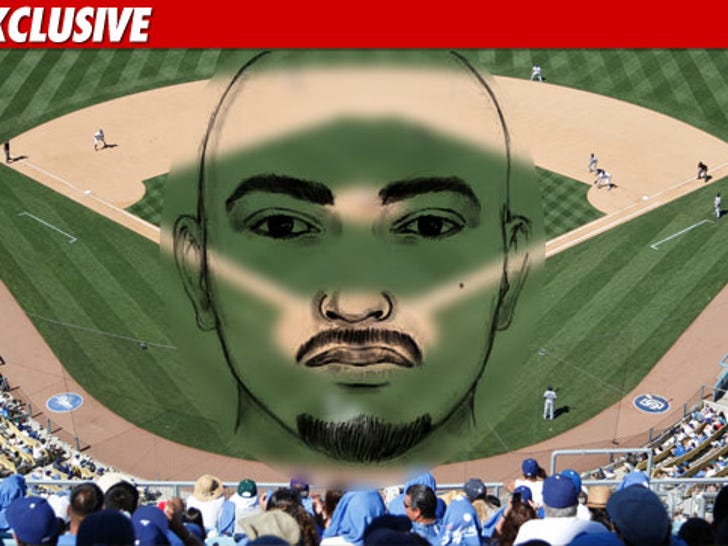 The man accused of beating a San Francisco Giants fan to a pulp at Dodger Stadium says he was doing domestic stuff at the time of the incident -- babysitting his young daughter and another child.
Giovanni Ramirez -- who was arrested Sunday for allegedly beating Bryan Stow so badly he suffered brain damage -- claims he was at home with the girl and, as we previously reported, has 3 alibi witnesses to prove it ... so says his lawyer, Chip Matthews.
The 3 alibi witnesses are his ex-girlfriend, who left Ramirez at the apartment to go to the game, along with 2 friends. Interestingly, the ex-girlfriend is a suspect in the case -- cops believe she may have been the getaway driver.
Matthews tells TMZ ... there are several pictures of the group at Dodger Stadium and Ramirez is not in any of the photos.
And, a source familiar with the case tells TMZ, Ramirez had a highly-visible tattoo removed from his neck after the incident, and cops believe it shows a guilty state of mind so he couldn't be ID'd. But Ramirez says he removed the tattoo of his ex-girlfriend's lips because his new girlfriend didn't like it.
Attorney Matthews adds ... Ramirez is covered in tattoos so removing one wouldn't make a difference.