George W. Bush -- Nearly Decked by Foul Ball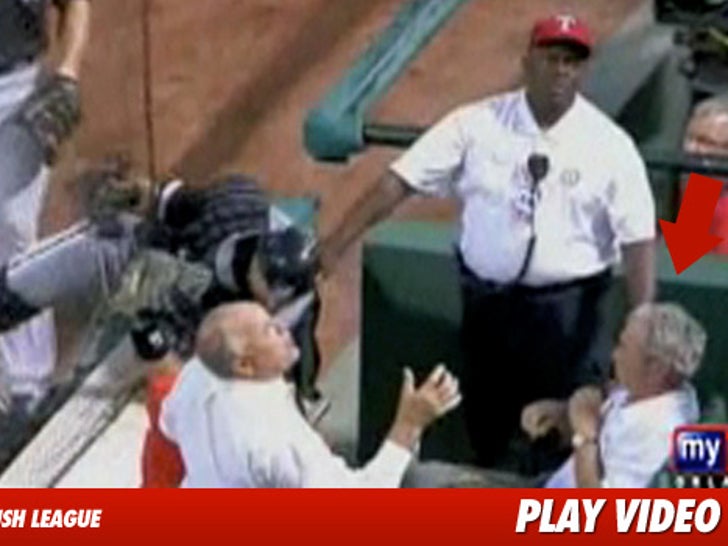 Former President George W. Bush almost took one to the kisser last night at a Texas Rangers game -- when a foul ball cleared the protective net in front of him ... and nearly smacked him and Laura.
Chicago White Sox catcher A.J. Pierzynski -- who failed to catch the foul ball -- later admitted, "Just 'cause he was the president doesn't mean I wouldn't jump on top of him."