[VIDEO] Lisa Lampanelli's GIANT $50K Check -- Suck it, Hate Church
Lampanelli's GIANT $50K Check
Suck it, Hate Church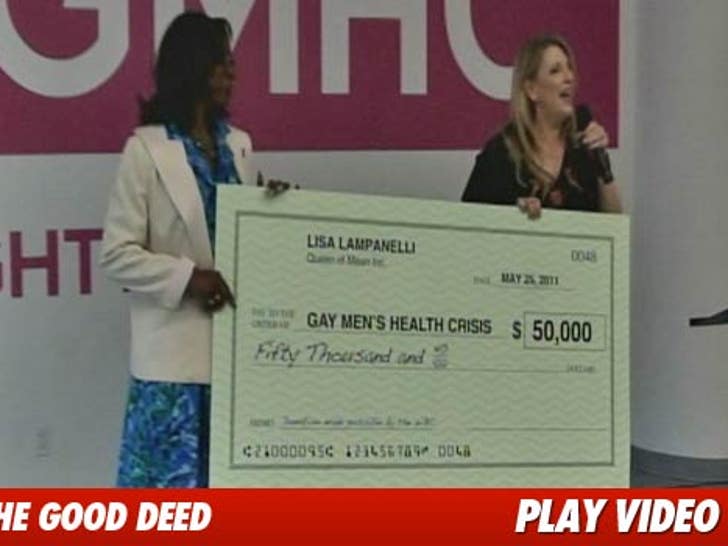 Lisa Lampanelli just donated $50,000 to the good people at Gay Men's Health Crisis -- sticking it to the hate-mongering homophobes of Westboro Baptist Church -- and we got footage of the GIANT CHECK.
TMZ broke the story ... Lisa challenged the hate church head on last week -- claiming for every rotten bastard from the WBC who showed up to protest her show in Topeka, Kansas ... she would donate $1,000 to a gay charity.
Lisa couldn't decide exactly how many protesters showed up -- the number was somewhere between 44 and 48 -- so she called it an even 50 ... and put her money where her mouth was yesterday in NYC, donating $50,000 to GMHC in the form of a giant novelty check.