The Situation's Dad -- Dunked and Served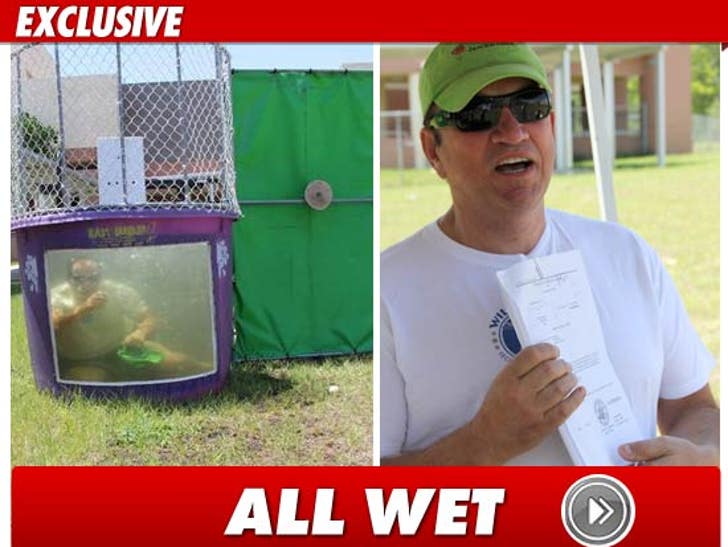 The Situation's dad got TANKED this weekend -- on camera -- but moments after Frank Sorrentino climbed out of the dunking booth at a charity event in Florida ... dude got SERVED with a lawsuit!!!!
As we previously reported, Frank had volunteered to be the dunkee at a charity carnival to raise money for the Plumosa School of the Arts in Delray Beach, FL.
But once Frank was through with his nautical duties, a process server hit the guy with the lawsuit his son filed against him ... in which the "Jersey Shore" star accused his dad of using his name and image on an anti-Situation website without permission.