Spencer BLASTS Virgin Mobile -- 'Sparah' Is a Rip-Off!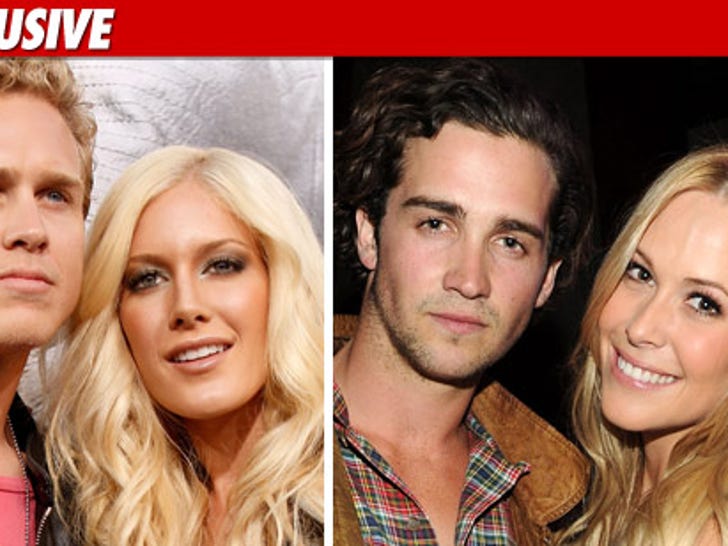 Spencer Pratt is furious at Virgin Mobile -- telling TMZ, the cell company's new celeb couple spoof "Sparah" is blatantly copying Speidi ... and now he wants Virgin to start paying up for using his likeness.
If you haven't seen the commercials ... Virgin Mobile's new ad campaign is built entirely around a fake Hollywood couple called "Sparah" -- a mashup of the names Spencer and Sarah -- and Pratt is pissed he and Heidi have become the target of a national joke ... with no paycheck to show for it.
According to Spencer, Speidi's getting ripped off -- telling us, "They should being paying for using our likeness. It's obvious they are trying to be us."
Pratt doesn't stop there -- adding, he and Heidi "hate" Sparah ... "It's nuts how much [Virgin is] promoting them, when they are obviously copying us."
Attempts to reach Virgin's celeb couple were unsuccessful -- but we're guessing ... "Sparah has no comment."